The Qualification | Delivery models | Page Header
The Qualification | Delivery models | Body
The SACE is designed to be flexible.
Choices in content and assessment allow teachers to adapt the SACEi program to their local setting and cater for student preferences and interests.
The delivery model is also flexible. Schools can deliver the SACEi program in the classroom, or through an online blended learning model.
The Qualification | Delivery models | Body
A full Stage 1 and Stage 2 program
In South Australia, the SACE is delivered as a two-year program in the final two years of senior secondary school. It is delivered in two stages—Stage 1 in Year 11 and Stage 2 in Year 12. The majority of SACEi schools follow this model.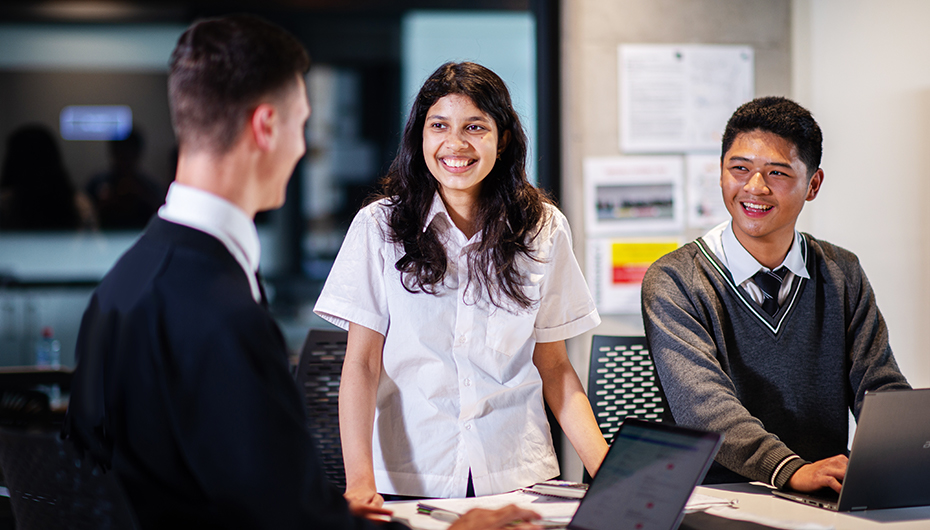 Alternative delivery models
A Stage 2 only program—recognition of prior learning
Students who have successfully completed a Year 11 equivalent in another local or international education program can fast-track their entry to university by only completing Stage 2. For example, students who have completed Sijil Pelajaran Malaysia (SPM) or Senior Middle 2 in People's Republic of China can receive prior study recognition for Stage 1 study.
A Stage 2 over two years program—opportunity for part-time learning or dual curriculum
Schools can choose to deliver the SACE over a longer period of time. Some schools deliver Stage 2 over two years. This allows the SACE to either be delivered part-time or alongside the country's national curriculum. Students can then graduate with both a local and international diploma. For example, in Vietnam, students complete both the Vietnamese High School Diploma and the SACE as an integrated program under Vietnam's Decree 86.
Resources | Glossary | Featured links
sacei | HR | Blue | Normal